Business Automation or Business Process Automation comes under the heading Business Process Management (BPM).
BPM first maps each individual process, required to make the business function.
Each process is looked at with an aim to:
+ Identify and eliminate bottlenecks
+ Identify and eliminate errors
+ Control company costs
+ Make day-to-day processes as efficient as possible
+ Adapt to organisational change
+ Ensure the effectiveness of the people involved in your processes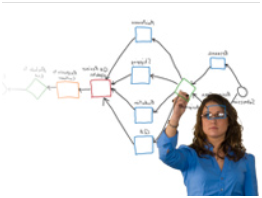 Automation is the main aim of Business Process Management as it achieves all of the above, 2 main reasons
• Saving Cost by becoming more efficient

If a task is repeated and takes an employee 4 hours to achieve at a rate of $50 per hr, we have a cost of $200 per instance, if this is a weekly task that single task will cost the business over $50K every 5 years.
If we can automate this task by looking at what is involved to achieve it we can put the $50K into other areas or profit.
• Improving Results

Even if the above task is done generally "well" by the employee, we must still expect some occurrences to be better than others. Automating the process means creating the task in the best practise method and repeating it to this highest standard every single time. Eliminating errors
Eliminating delays (due to workload, sick leave etc.)
Eliminating fluctuations in results caused by Human factors.
Eliminating talent based errors. Turnover is higher today than ever, because person A may do the task well, persons B, C and D that eventually replace them may not.
Ensuring Compliance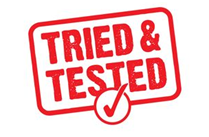 Does it Work? ... A brief history
Over a period of 20 Years ASAP was a brand leader in Security.
Their main competitive edge in the marketplace was "the Website".
This website was designed originally as an internal Business Automation
Mechanism for rostering, job allocation, payroll and invoicing.
Before long, customers and suppliers were also given access as the website became the single and all encompassing business tool, removing the need for MYOB and many other sets of software the business previously relied upon.
While the business grew and took on National Clients, some with over 100 sites nationwide. (Officeworks and other retailers included) the staff required to run the business actually decreased with the automation taking care of nearly all business processes.
In the end, only 3 people from the original 11 strong management team were required to run an organisation with annual turnover of $6mil across 3 companies. Profits miles above industry average allowed ASAP to offer price match guarantees and still remain profitable.
The businesses were sold in 2016 so that the director could shift his focus to selling what worked so well for him, the website.
There is no other automation system in the marketplace designed with security in mind.
It is not a theoretic software system designed by software engineers, but a software system designed by a 25 year business owner and security consultant specifically to improve every aspect of a security business.
Built for function as a back end product, its effect far exceeds its visual appeal.
When tendering or presenting at sales meetings, it was the website that really won the customers over as they benefit so much from the transparency and flexibility to create and manage their own bookings. Of course, getting the customers to manage their own bookings removes yet another manual task.